Rudnytsky, Ivan Lysiak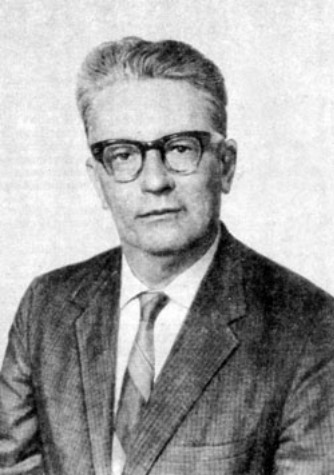 Rudnytsky, Ivan Lysiak [Лисяк-Рудницький, Іван; Lysjak-Rudnyc'kyj] (pseuds: Ivanna Brusna, Ivan Brusny), b 27 October 1919 in Vienna, Austria, d 25 April 1984 in Edmonton, Alberta. Professor of Ukrainian history; full member of the Ukrainian Academy of Arts and Sciences in the U.S. and the Shevchenko Scientific Society of Canada. The son of Pavlo Lysiak and Milena Rudnytska, nephew of Ivan Kedryn, Mykhailo Rudnytsky, and Antin Rudnytsky, father of Peter L. Rudnytsky, husband of Alexandra Chernenko, and uncle of Dorian Rudnytsky and Roman Rudnytsky, he was educated at the Academic Gymnasium of Lviv, Lviv University (1937–9), the University of Berlin (1940–3), Charles University in Prague (PhD, 1945), and, as a postwar refugee, the Graduate Institute of International Studies in Geneva (1946–51) and Columbia University (1951–3).
Rudnytsky was a professor of East European and Ukrainian history at the University of Wisconsin in Madison (1953–4), La Salle College in Philadelphia (1956–67), the American University in Washington, DC (1967–71), and the University of Alberta (1971–84). He helped found the Canadian Institute of Ukrainian Studies (CIUS) and was one of its associate directors (1976–80).
Rudnytsky is the author of over 200 historical essays, commentaries, and reviews in Zhinka (1937–8), Natsiia v pokhodi (1939–40), Biuleten' Tsentrali NOUS (1943–4), Ukraïns'ki visti (1948–51), The Annals of the Ukrainian Academy of Arts and Sciences in the U.S., Lysty do pryiateliv, Suchasnist', other émigré periodicals, and Western academic journals and books. A selection were republished as the collection Mizh istoriieiu i politykoiu (Between History and Politics, 1973) and posthumously as Essays in Modern Ukrainian History, 1987, 23 essays), Istorychni ese (Historical Essays, 2 vols, 1994, 59 essays), and in Russian (2007) and Polish (2012) translation. Rudnytsky edited Drahomanov: A Symposium and Selected Writings (1952), a large volume of Osyp Nazaruk's letters to Viacheslav Lypynsky (1976), and the conference papers Rethinking Ukrainian History (1981). He also contributed to Entsyklopediia ukraïnoznavstva (Encyclopedia of Ukrainian Studies), Ukraine: A Concise Encyclopaedia, and the Encyclopedia of Ukraine.
Rudnytsky's erudite, classic liberal assessments of Ukrainian history and political thought have greatly influenced his émigré Ukrainian and Polish colleagues, his students in the USA and Canada, and the study of Ukrainian history in independent Ukraine. His papers and voluminous correspondence are preserved at the University of Alberta archives.
[This article was updated in 2015.]