Skoryk, Myroslav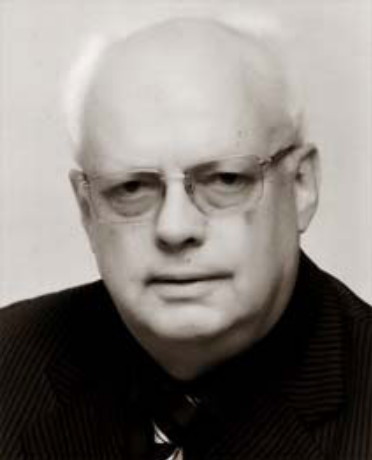 Skoryk, Myroslav [Скорик, Мирослав], b 13 July 1938 in Lviv, d 1 June 2020 in Lviv. Composer, conductor, and musicologist. His exceptional musical talent was recognized in his childhood by his great aunt, the famous opera singer Solomiia Krushelnytska, who encouraged Myroslav's parents to enrol him in a music school. However, his education was interrupted in 1947 when, during the wave of postwar Stalinist repressions, the Skoryk family was arrested by the Soviet authorities and exiled to Siberia. Skoryk was able to return to Lviv only in 1955, after Joseph Stalin's death. He graduated (1960) from the Lviv Conservatory in the classes of Adam Soltys, Stanyslav Liudkevych, and Roman Simovych and then completed graduate studies (1964) at the Moscow Conservatory in the composition class of Dmitri Kabalevsky. He subsequently lectured in composition at the Lviv Conservatory (1964–6) and the Kyiv Conservatory (1966–88), returning to Lviv in 1988. He lived and worked in Australia between 1996 and 1999. Since 1999 Skoryk has been professor of the history of Ukrainian music at the National Music Academy of Ukraine and since 2002 he has been artistic director of the Kyiv Music Fest international music festival. In 2004–10 he was co-head (with Yevhen Stankovych) of the National Union of Composers of Ukraine. Since 2011 Skoryk has been artistic director of the National Opera of Ukraine. He was awarded the Shevchenko Prize in 1987.
One of the most notable contemporary Ukrainian composers, Skoryk has written the ballet scores Stonecutters (1967) and The Return of the Butterfly (1978), the opera Moses (2001, based on the poem by Ivan Franko), the symphonic Waltz (1960), the symphonic poem Stronger than Death (1963), Hutsul Triptych (1965, based on his film score to Serhii Paradzhanov's Tini zabutykh predkiv [Shadows of Forgotten Ancestors]), Carpathian Concerto (1972), the symphonic work 1933 (1993) commemorating the Famine-Genocide of 1932–3, Penitential Psalm (2015) in honour of the "Heavenly Hundred" (the protesters killed by snipers during the Euromaidan Revolution in February 2014), and the cantatas for voice and orchestra Spring (1960, text by Ivan Franko), The Person (1964), and Hamaliia (2003, text by Taras Shevchenko). He has also written 9 concertos for violin, 3 concertos for piano, 2 concertos for violoncello, and one concerto for viola; Suite (1961) and Partita (1966) for string orchestra; Partita II (1970) for chamber orchestra; film scores; and music for theater. Deeply inspired by Ukrainian musical folklore, in the 1960s Skoryk was the leader of a group of composers known as 'the Neofolkloric Wave.' Skoryk also completed Mykola Leontovych's opera Na rusalchyn velykden' (On Rusalka Easter) in 1978, and orchestrated Anatol Vakhnianyn's opera Kupalo, Denys Sichynsky's opera Roksoliana, and Mykola Lysenko's Juvenile Symphony. He also published a study of Sergei Prokofiev's system of harmonics in 1969. In 2016 the Myroslav Skoryk Music Competition, which features exclusively Skoryk's compositions, was inaugurated in Kyiv.
BIBLIOGRAPHY
Hordiichuk, M. Myroslav Skoryk (Kyiv 1979)
Shchyrytsia, Yu. Myroslav Skoryk (Kyiv 1979)
Kyiavnovs'ka, Liubov. Myroslav Skoryk: Tvorchist' mysttsia u dzerkali epokhy (Lviv 1998)
Zaderats'kyi, Vsevolod et al (eds). Myroslav Skoryk: Zbirka stattei (Lviv 1999)
Markiw, Victor Radoslaw. The Life and Solo Piano Works of the Ukrainian Composer Myroslav Skoryk (Lewiston, NY 2010).
Marko Robert Stech
[This article was updated in 2020.]