Music journals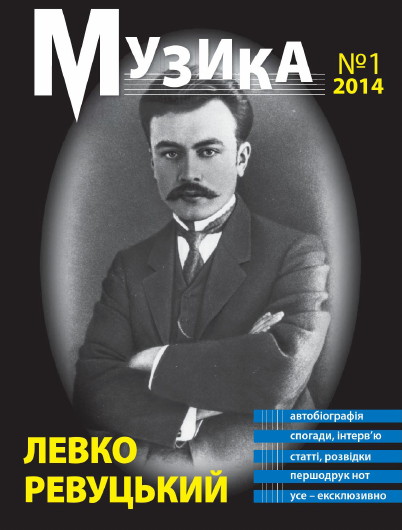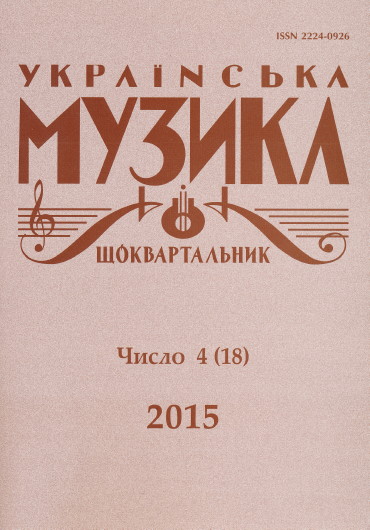 Music journals. Periodical publications dedicated to Ukrainian music developed only in the 20th century. The earliest publications of this type were short-lived efforts that appeared in Galicia. The first was Muzychnyi kalendar-al'manakh, published in Lviv in 1904–7 by R. Zarytsky. The 10 issues of the Lviv-based Artystychnyi vistnyk that appeared in 1905–7 contained a music section edited by Stanyslav Liudkevych. Later attempts included Muzychnyi lystok (1925), Boian (1929–30), and Muzychni visty (1934). In 1937–9 the monthly Ukraïns'ka muzyka was published as the official medium of the Union of Ukrainian Professional Musicians in Lviv.
In Soviet Ukraine, the monthly Muzyka started publication in Kyiv in April 1923 and proved to be very influential. It continued to appear under various titles (including Radians'ka muzyka) until 1941. Muzyka started publication once more in Kyiv in 1970 as the bimonthly organ of the Ministry of Culture of the Ukrainian SSR, the Union of Composers of Ukraine, and the Music Society of the Ukrainian SSR. It has been an important chronicle of Ukrainian musical scholarship (see musicology) and events (during Soviet times, within the parameters afforded by state control), with Mykola Hordiichuk, Andrii Shtoharenko, and others on its editorial board. An annual music journal Ukraïns'ke muzykoznavstvo has been published in Kyiv since 1966.
A number of small or short-lived émigré Ukrainian musical journals were established after the Second World War. The Dnipro choir in Twin Cities, Minnesota, published Visti (Saint Paul) in 1962–71. Its editor-in-chief was O. Kostiuk, and some of its contributors were Pavlo Matsenko, Zinovii Lysko, Roman Prydatkevych, Osyp Zalesky, and O. Bryn. It was succeeded briefly in 1971 by Muzychni visti, published in Jersey City. Since 1981 the New York School of Bandura has published the bilingual (Ukrainian-English) journal Bandura. The journal is dedicated to the art, repertoire, history, and construction of the instrument, and to literary works featuring the bandura or bandurysts; its managing editors have been N. Czorny and O. Herasymenko Oliynyk. Bandura has printed or reprinted articles by Hnat Khotkevych, Hryhorii Kytasty, Zinovii Shtokalko, L. Maistrenko, Roman Levytsky, Volodymyr Lutsiv, A. Hornjatkevyč, and Victor Mishalow.
Wasyl Wytwycky
[This article originally appeared in the Encyclopedia of Ukraine, vol. 3 (1993).]