Shchurat, Vasyl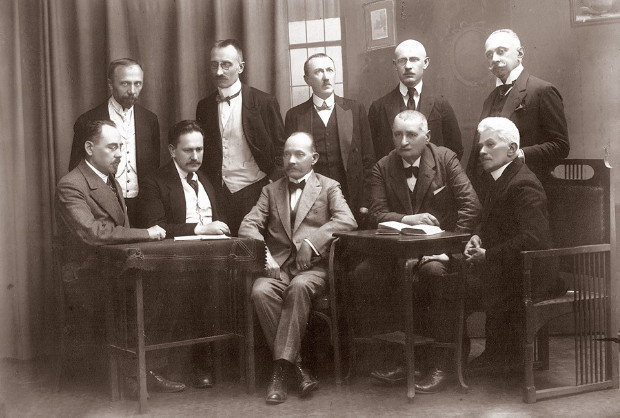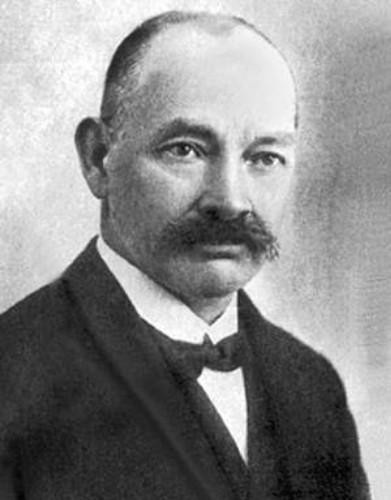 Shchurat, Vasyl [Щурат, Василь; Ščurat, Vasyl'] (pseuds: V. Boronchynsky, V. Iskra, I. Khmaryn, Komon, V. Konin, Omega, Omikron, V. Sava, V. Sigma, Vin, V. Vyslobotsky, Zyzyk), b 24 August 1871 in Vysloboky, Lviv county, Galicia, d 27 April 1948 in Lviv. Literary scholar, community leader, writer, and translator; member of the Shevchenko Scientific Society (NTSh) from 1914. Shchurat entered literary and public life as a protégé of Ivan Franko, under whose influence he remained until 1896. He studied at Vienna University (1892–4), graduated from Lviv University (1895), and received a PH D in Slavic philology from Vienna University (1896). He worked as a state gymnasium teacher in Stanyslaviv (1897), Peremyshl (1898–1901) (see Peremyshl State Gymnasium), Brody (1901–7), and Lviv (1907–18) (see Academic Gymnasium of Lviv) and was active in the Prosvita society and the NTSh. He was coeditor of the Chernivtsi newspaper Bukovyna (1896, 1904–6), helped edit the modernist magazine S'vit (Lviv 1906–7), and was chief editor of the pedagogical journal Uchytel' (1908–9) and the periodical Nedilia (1911–12).
Shchurat contributed much to the revival of the Shevchenko Scientific Society after the First World War as its president (1919–25). He was also at the forefront of the campaign for the creation of a Ukrainian university in Lviv. After the failure of the campaign he initiated the idea of establishing the Lviv (Underground) Ukrainian University and served as its first rector (1921–3), for which involvement he was imprisoned for three months in 1921 by the Polish authorities. He refused to swear allegiance to the new Polish republic. In 1928 he became president of the Society of Writers and Journalists in Galicia. In 1929 he was elected a full member of the All-Ukrainian Academy of Sciences (VUAN), but in 1930 he renounced his membership in protest against the Soviet show trial of the Union for the Liberation of Ukraine and the Stalinist repression of Ukrainian intellectuals. After the Soviet occupation of Galicia in 1939, he was elected full member of the Academy of Sciences of the Ukrainian SSR (now NANU). He was director of the Lviv Scientific Library of the Academy of Sciences of the Ukrainian SSR (1939–41 and 1944–8) and was a professor at Lviv University.
Shchurat published scholarly articles and literary criticism in Austrian, Polish, Czech, and Western Ukrainian periodicals (mainly in Zapysky Naukovoho tovarystva im. Shevchenka). His many poems, stories, translations, and literary and political articles were published from 1890 on in Zoria (Lviv), Dilo, Narod, Radykal, the journal Pravda, Zhytie i slovo, Hromads'kyi holos, Bukovyna, Ruslan, the magazine S'vit, Uchytel', Dzvinok, Nedilia (1911–12), Zerkalo, and Zyz. His scholarly purview ranged from medieval Ukrainian literature (eg, Moleniie Danyla Zatochnyka) to that of the 19th century (especially Taras Shevchenko, Markiian Shashkevych, Panteleimon Kulish, Ivan Kotliarevsky, Yurii Fedkovych, Ivan Franko, Volodymyr Samiilenko, and Hryhorii Kvitka-Osnovianenko). Shchurat devoted much attention to Ukrainian-Polish relations, particularly in literature. Among his many publications were booklets on the Bible in Shevchenko's poetry (1904), the Grünwald Song (1906), the Peregrination of Danylo of Korsun (1906), the Pochaiv Bohohlasnyk (1908), Juliusz Słowacki in Ukrainian literature (1909), and the Koliivshchyna rebellion in Polish literature to 1841 (1910); an anthology of 19th-century poetry in translation (1903); a book of literary essays (1913); a collection of articles about Shevchenko (1914); a book on Shevchenko and the Poles (1917); a collection of articles on the Ukrainian revival in early 19th-century Galicia (1919); and a monograph on the philosophical foundations of P. Kulish's works (1922).
Shchurat wrote the poetry collections Lux in tenebris (1895), Moï lysty (My Letters, 1898), Raz do mene molodist' pryishla (One Time Youth Came to Me, 1904), Na trymbiti [sic] (On the Trembita, 1904), Istorychni pisni (Historical Songs, 1907; expanded posthumous edn 1937), and Vybir pisen' (A Selection of Songs, 1909) and the narrative poem V suzdal's'kii tiurmi (In a Suzdal Prison, 1916). He also wrote the versified prayer book Iz hlybyny vozzvakh (From the Depths [He] Called Forth, 1900, 1905) and the religious narrative poem Zarvanytsia (1902). He translated into Ukrainian poetry and prose from classical Greek (a book of Horace's odes [1901]), French (eg, Chanson de Roland [1895], Victor Hugo, Gustave Flaubert, Guy de Maupassant), German (eg, Heinrich Heine, Johann Wolfgang von Goethe, Detlev von Liliencron, Paul Lindau), Polish, Russian, Bulgarian, and other languages. Until 1914 his 1907 contemporary Ukrainian Slovo o polku Ihorevi (The Tale of Ihor's Campaign) was the best Ukrainian poetic rendition of the Kyivan Rus' epic. Large editions of Shchurat's poetry were published in Lviv in 1957 and 1962, and a book of his selected scholarly works (with his bibliography) appeared in Kyiv in 1963.
Ivan Koshelivets
[This article originally appeared in the Encyclopedia of Ukraine, vol. 4 (1993).]